On the morning of September 10th, 2011, in the sound of the gongs and drums and the sound of salutes, the foundation laying ceremony of Xi'an Shuangte Intelligent Transmission Co., Ltd. was held in Xi'an High-tech Zone.

Xi'an Shuangte Intelligent Transmission Co., Ltd. is jointly funded and established by Fast and Caterpillar. The project is located in Xi'an High-tech Zone, covers an area of ​​264 mu and has a total investment of RMB 1 billion, mainly through the introduction of Caterpillar. The company's advanced CX series of heavy-duty hydraulic automatic transmission (AT) technology, production, sales and redevelopment of heavy-duty AT transmissions, and supply Caterpillar Group with the required gears, housings and miscellaneous items. And other mechanical parts. After reaching production capacity, it can form an annual production capacity of 120,000 heavy-duty AT transmissions and 1.5 million engineering machinery parts, achieving an annual sales income of more than 10 billion yuan.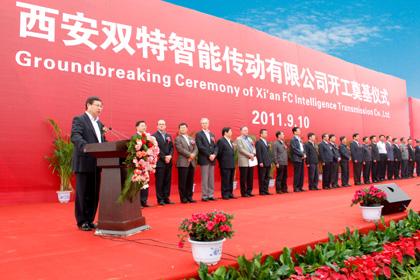 Xi'an Shuangte Intelligent Transmission Co., Ltd. signed a contract from the joint venture to start the project. It took only less than 5 months. The establishment of Shuangte Intelligent Drive Co., Ltd. is an important step in the innovation and development of the joint venture parties. It will inject new vigor into the development of China's auto parts industry.

Fast and Caterpillar have a long-term basis for good cooperation. The two sides have established a cooperative relationship of mutual trust, mutual benefit, and mutual benefit. The combination of the two sides will give full play to the Caterpillar Group's technological leadership and Fast's comprehensive competitive advantage in manufacturing, cost control, customer development, market branding and sales services. In this new starting point of the joint venture company, it will win a broader development prospect.

The Caterpillar Group stated that China is growing into a leader in global manufacturing, with a vibrant market, a continuously growing share, and rapid industrial development. The cooperation with Fast not only integrates Cat transmission system and Fast design and operation expertise, but also provides world-class heavy-duty highway automatic transmissions and components for China and global markets. Fast has a highly dedicated, highly skilled team, advanced and efficient production facilities, and a world-class R&D center. It is believed that the cooperation between the two parties is the first step in the field of heavy-duty automatic transmissions and off-road components. It will surely lay an important foundation for future long-term cooperation, create an efficient working environment together, and wish the cooperation team continued success.

Fast since entering the Xi'an High-tech Zone in 2004, in the past seven years, it has achieved rapid development by leaps and bounds, and has made outstanding contributions to local economic and social development. Fast and Xi'an Shuangte Intelligent Transmission Co., Ltd., a joint venture between Fast and the world's top 500 company, the Caterpillar Group, has stepped onto the stage of the times. The strong alliance between the two parties will surely continue to create new glorious achievements that will make the industry remarkable achievements. Win development. Shuangte Company will make full use of this excellent platform to build the project well, strengthen the enterprise, and make new and greater contributions to the development of China's equipment manufacturing industry and local economic and social development in Shaanxi Province and Xi'an.

With the joint efforts of many parties, after nearly five months of meticulous preparation, Xi'an Shuangte Intelligent Drive Co., Ltd. officially broke ground. This is a fruitful combination of Fast and Caterpillar. It is a Chinese auto industry enterprise. Another scientific practice in the process of seeking a breakthrough is also a new milestone in the development of the cooperation between the two parties. It will play an important and positive role in promoting the innovation capability of China's auto parts enterprises and the development of Shaanxi automobile industry cluster. Leaders and departments at various levels in Shaanxi Province attach great importance to this project and hope that this cooperation can become a successful model for the development history of China's auto industry and provide valuable experience for many automotive industry enterprises in China.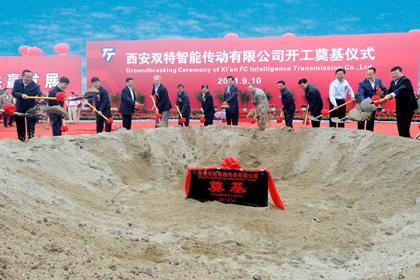 In the warm applause and firecrackers, provincial and municipal leaders attending the ceremony and joint venture leaders jointly laid the foundation for the joint venture project. With the sound of an order, a spatula laid the foundation soil, in the sound of firecrackers, Xi'an Shuangte Intelligent Drive Co., Ltd. officially kicked off the curtain, opened a new journey of innovation and development, win-win development.

We started making this kind of manual lathe machine since 1955 as one of a leading state-owned companies, which is used for metal cutting or processing as traditional ways, and of great quality upon on more than 66 years experience.

It is with precision ground and hardened bed ways,and removable gap is provided for bigger diameter of workpiece.

Different specification or requirements could be customized based on demands.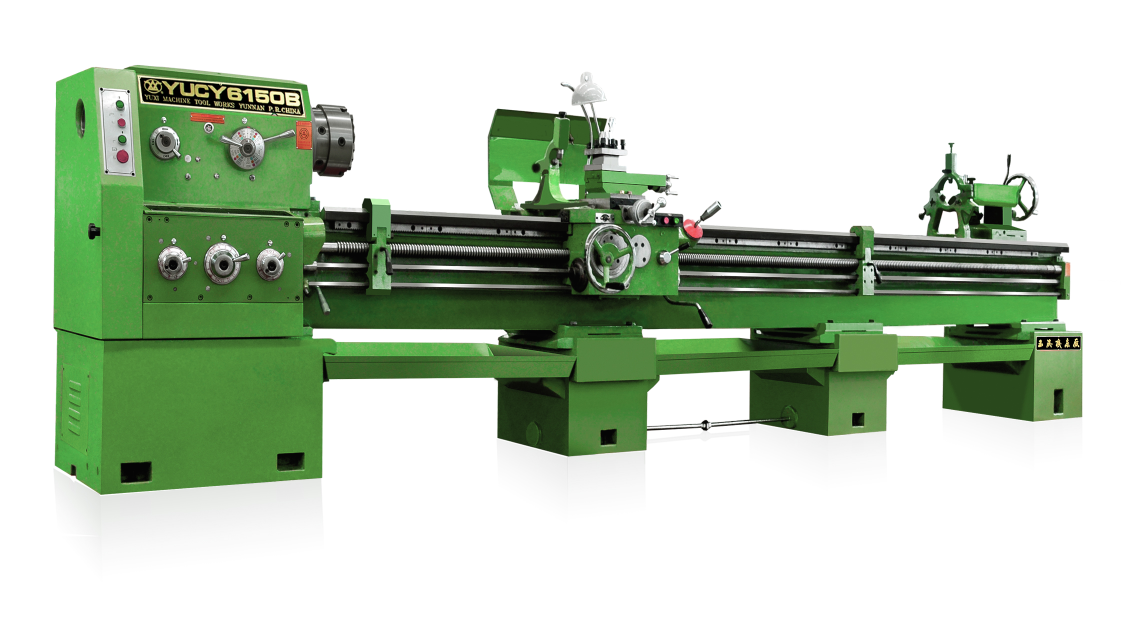 Center Lathe, Centre Lathe, Machine Tool, Lathe Machine, lathe machining

Yuxi JianFu Group Machine Tool Co., Ltd. , https://www.yucymachine.com